From our very first meeting, we knew there was no one else we'd want to capture our day. Dan's storytelling and artistry is unmatched, and he delivered our gallery in record time. (Seriously... our married friends keep saying how blown away they are by the turn-around time!) Prior to our wedding day, Dan was communicative and thorough, making sure we were on the same page with everything we'd want captured. Day-of, Dan made us feel comfortable, kept us laughing, and provided just the right amount of direction. All of the photos feel so uniquely "us" - we have no idea how we're going to narrow it down for our album!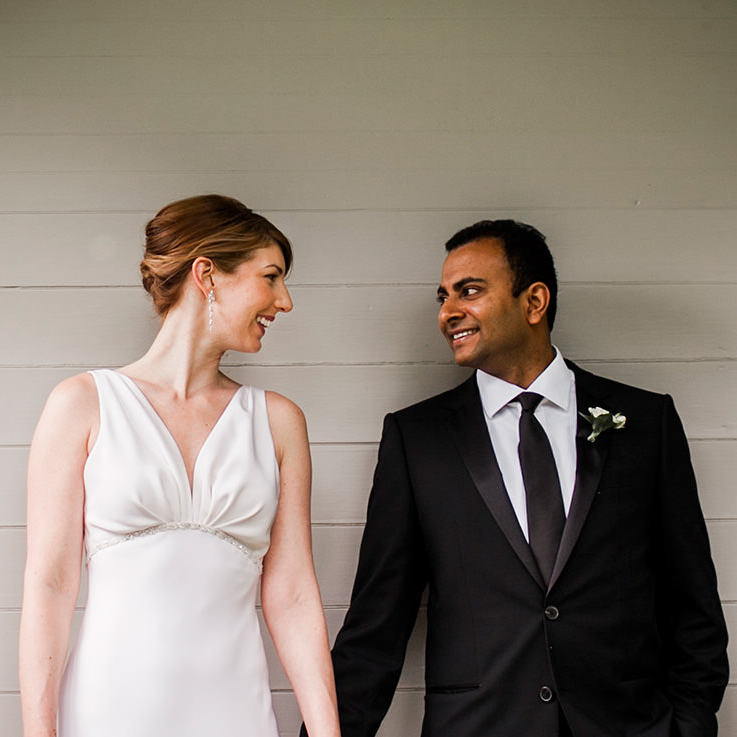 From the very first moment we contacted Dan, I loved his attitude – extremely professional but laid back and friendly, just what you would want at a rather stressful time. He does a great mix of the more formal shots as well as wonderfully capturing all the details of the day and more candid images that were really special to us. After the wedding, the teaser images were up and accessible on his website within two days! It was so fun to look at these while we were on our honeymoon. He is just such an approachable, friendly guy, it was a real pleasure to have him and his assistant at the event. His images were truly gorgeous, it took a long time to decide which ones to put in our album since they were all so good! I absolutely recommend Dan to anyone looking for an amazing photographer.
We chose Dan to be our wedding photographer from a list of preferred vendors from our venue and feel SO lucky that we did. From the moment we met Dan at our engagement photos, we knew we had made the right choice. He is incredibly kind, professional and so talented at what he does. Despite never having photos taken before, Dan made my husband and I feel completely comfortable and have fun! His ability to capture all our favorite moments from our wedding day is something we will forever be grateful for.
We had the absolute best experience with Dan and his team! He made our wedding day so easy, relaxing and fun. He is organized and has great attention to detail. He is such a pro! We are so in love with how our photos turned out. Dan and his team truly captured the entire day, which we are so appreciative for. He has photographed both my siblings weddings, a baby shoot, and now my wedding- we are so lucky to have found Dan and would highly recommend him for any photography needs!
I cannot stress enough how amazing it was to work with Dan and his team! Photography for our wedding was so important to us, and we are so happy we chose Dan. He made the whole experience so fun and memorable. He helped us feel comfortable in front of the camera at our engagement shoot, so come time for the wedding it felt so much more natural. He is so easy to get along with, had us laughing the whole time, and was incredible at capturing the moment exactly as we remembered it. Dan made an effort to really get to know us as a couple and understand what was important to us. We shared how much we loved certain aspects of our venue, and found he paid special attention to photograph them the day of. We were amazed at how fast we received our full album back… we were still on our honeymoon when we got the link! The photos were beyond our biggest expectations, and we are so, so happy to have them to remember our day forever. We are so grateful to have had Dan be a part of our day and can't express enough how much we recommend him to anyone currently looking for a photographer.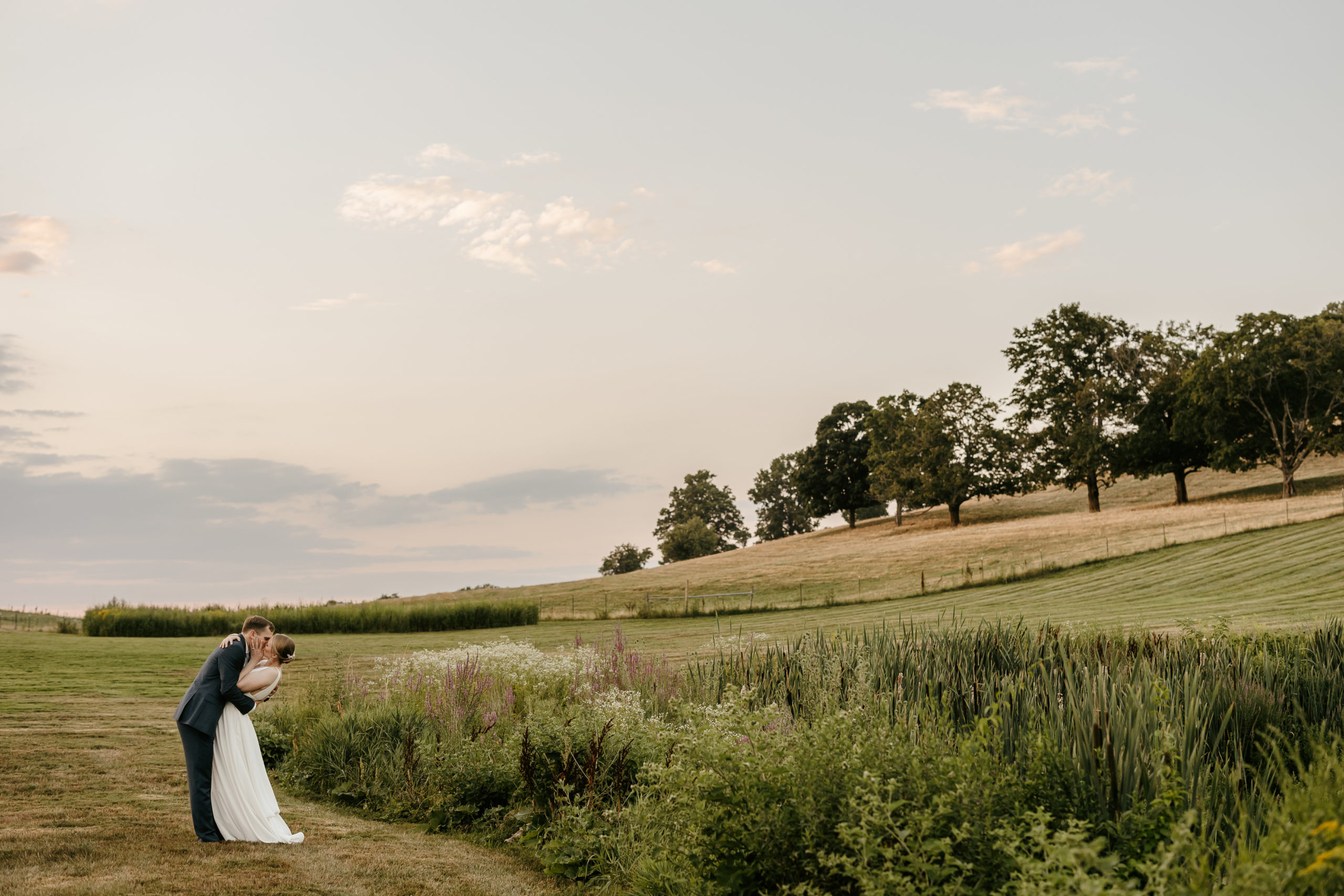 We worked with Dan for our engagement and wedding photos. From the moment we met Dan, we knew he was the one for us! Dan immediately put us at ease during our engagement shoot, making us feel super comfortable and natural in front of the camera, so we were very excited to work with him again for the wedding. Dan and his partner were phenomenal on our wedding day. Dan was organized, efficient, and made taking photos in the 95 degree heat actually enjoyable! The photos he produced were incredible and captured all of the important moments of our day and so many moments we didn't see as well. His work is simply stunning and you will be in the best of hands when you chose Dan for your big day!
Dan was absolutely INCREDIBLE!! We couldn't have chosen a better photographer for our wedding- everyone LOVED him and couldn't stop talking about him! They still can't! We had a winter wedding, so it was freeeeezing outside during our photos. Dan and his second shooter braved the elements with us and delivered fantastical snowy photos. We knew Dan already from our engagement session - so it was wonderful having him back for our wedding. He is super easy to get along with, made everyone feel instantly at ease, kept us on pace our entire day, and was always willing to go the extra mile.
There are no words to describe how ecstatic we were with Dan as our wedding photographer. He was the first and only photographer we interviewed and we have absolutely no regrets. He was amazing throughout the entire process. The day of our wedding he was attentive and present while also not making it seems like he was hovering constantly. If you are getting married in the North Shore, I highly recommend Dan and his team.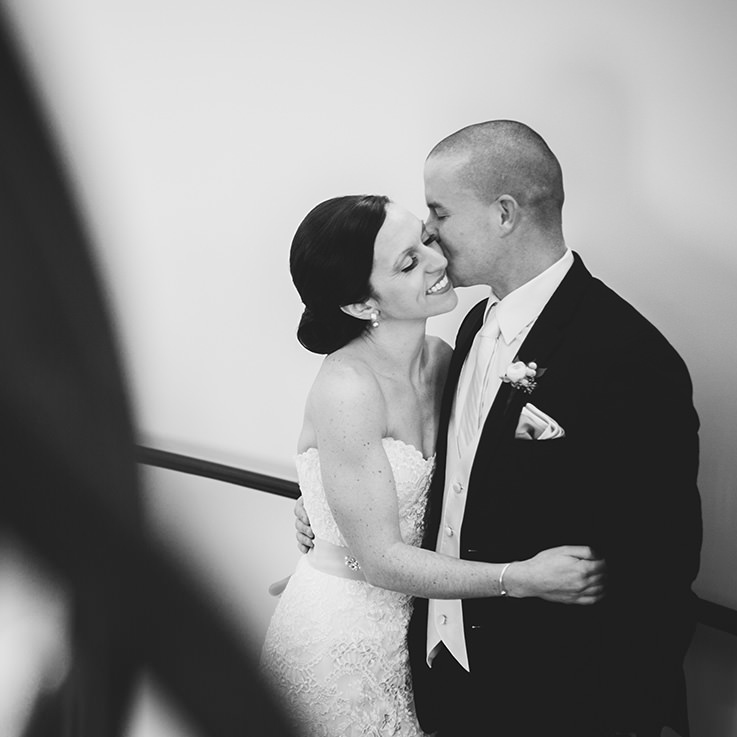 Couldn't have asked for a better photographer for our wedding! We loved the idea of having a winter wedding, but never thought our day would be affected by a giant blizzard (18 inches of snow). Dan was not just on time, he was EARLY and ready with his camera almost immediately. He is professional, hard working and clearly very passionate about what he does. He got so many amazing photos (many outside in below freezing temperatures) from the entire day and night that exceeded all expectations we had! Dan was organized and available to answer all of our questions before, during and after our wedding. We knew after just one meeting and a very enjoyable engagement session that we wanted to hire him and we are SO happy we did!
Dan is so warm and friendly, patient, flexible, and professional. On our wedding day, when Dan and his second shooter made themselves scarce while at the same time being absolutely everywhere. They managed to capture a photo of every guest that was there, and his style of work so beautifully told the complete story of our wedding day in a way that enables us to relive it every time we look through our photos. From my mom sneaking a loving peek from afar while I had my makeup done to my dad high-fiving his friend on our way down the aisle, he captured it all. Not only is Dan an incredible photographer, he served as an invaluable resource throughout our wedding planning. He helped us find our DJ and videographer, helped me figure out the timeline of the day, and kept us all more or less on schedule despite many moving parts. I cannot say enough about Dan as a person and as a photographer, and I'm really looking forward to continuing to work with him through out the years!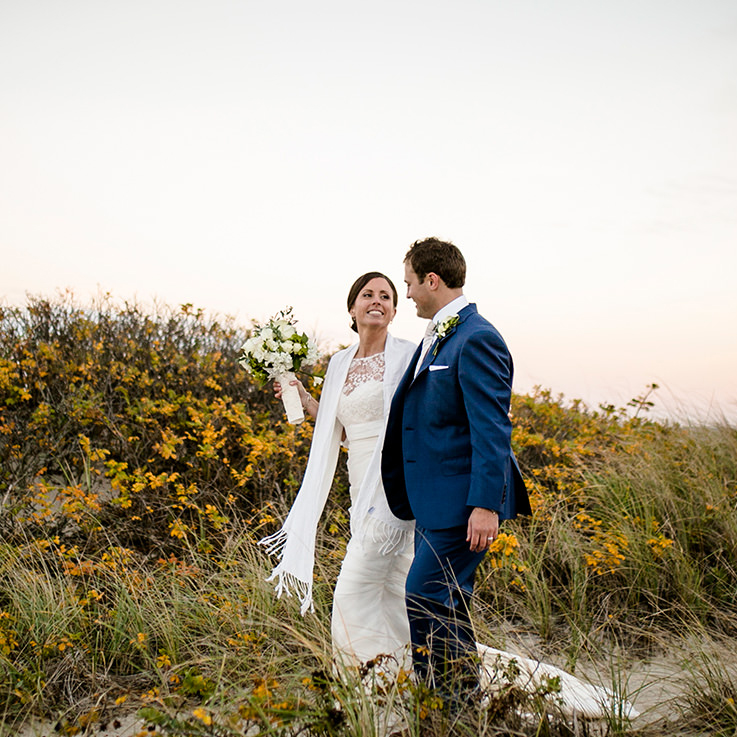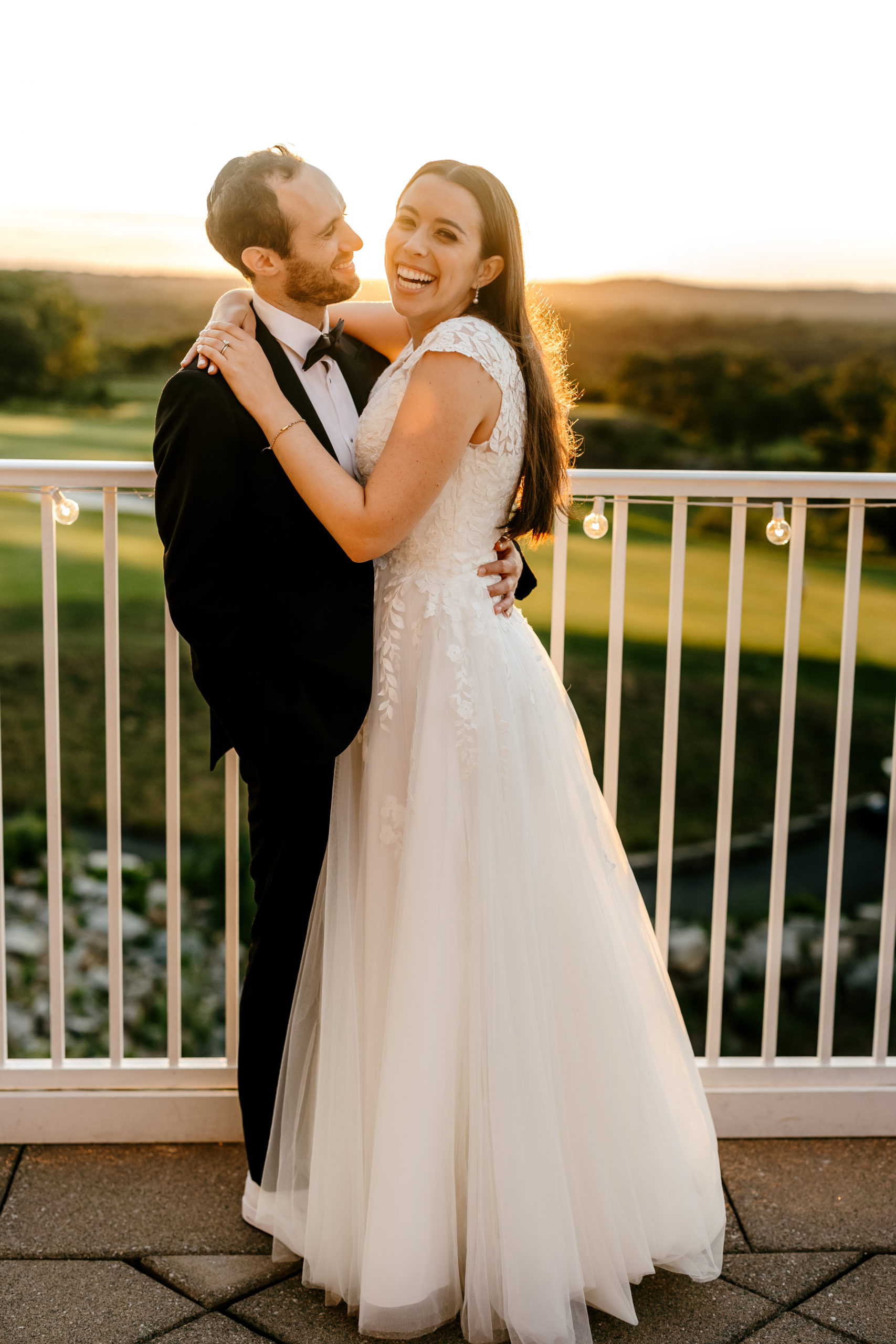 Dan and his partner were spectacular on our wedding day! They took amazing photos of us and captured every special moment. We also had a really fun engagement shoot with Dan. He always made us feel comfortable but also made us laugh and allowed us to have fun which came out beautifully in our photos. He was organized and helped us come up with the shot list we wanted so we have every picture of family and friends we had hoped for. He has been so easy to work with. We got our photos just a few days after our wedding. We HIGHLY recommend working with Dan!
Dan is the ultimate professional! He's attentive, fun, responsive and genuinely engaged. I found Dan on The Knot and immediately fell in love with his portfolio.Throughout my planning cycles, we exchanged multiple emails and had in-person meetings to ensure my vision & expectations were clear. He's extremely organized, asks all the right questions, provides tips & pointers to help steer ideas/thoughts in the right direction and is always available. The day of my wedding, he not only blended into the background and was unobtrusive, but also worked extremely well with my videographer which was great. My wedding took place in a private residence owned by my family and there were shots Dan took that I couldn't even place. The little details he captured had me scratching my head and playing "Where's Waldo" post honeymoon to find the shot locations. Dan not only met my expectations but greatly surpassed them. For any future events, I'll be reaching out to him first. He is a complete natural and I honestly couldn't be happier!
I can't say enough great things about dan!! above all else his photos are STUNNING. He knows what works and what doesn't. At sunset during our crazy reception he took the two of us away for some much needed alone time to take the most beautifully shot photos EVER. The way he can use light is unlike any wedding photography I've ever seen! He is also extremely professional and easy-going, and listens to his bride and groom. We met with him over coffee a week before the wedding to go over details, and he was so intent on knowing exactly what we wanted and needed from him. Overall, Dan Aguirre is worth every penny!!! We had him as well as a second shooter all day and night, his photos are stunning, we had an online album ready for us two weeks after the wedding, and my entire bridal party loved him. Dan is a rockstar wedding photographer.
I have nothing but amazing things to say about Dan! From our first emails to our pre-wedding meeting, I already knew Dan was going to capture my dream day exactly how I imagined. His professionalism and his ability to make you feel so comfortable and confident, while having fun throughout the whole wedding day photo process is something that my husband and I, our families and our entire wedding party have continued to rave on about!
Dan's pictures and amazing reviews online caught my eye - not only are his photographs breathtakingly beautiful and artistic but I can feel the emotion expressed in each of his images. After our initial conversations with Dan, it was clear that he would make our day memorable, personal and most importantly, fun! Dan was professional, organized, responsive and creative throughout our planning process. I loved sharing ideas with Dan and especially hearing his own recommendations. On our wedding day Dan went ABOVE AND BEYOND! From helping to hang up my wedding dress, to carrying my bouquet around, to suggesting that I wait and wear the veil for the ceremony to look different than our "First Look" – Dan was an unbelievably easy going and supportive influence throughout our entire day! He is friendly, encouraging, hard working and efficient. His creativity, expertise and ability to anticipate emotion provided us with the most beautiful gallery of pictures that stretched far above our expectations!